Book 1 Endmatter
Posted August 2, 2022 at 10:38 pm
THE LIMITED EDITION HARDCOVER EDITION IS CROWDFUNDING NOW!!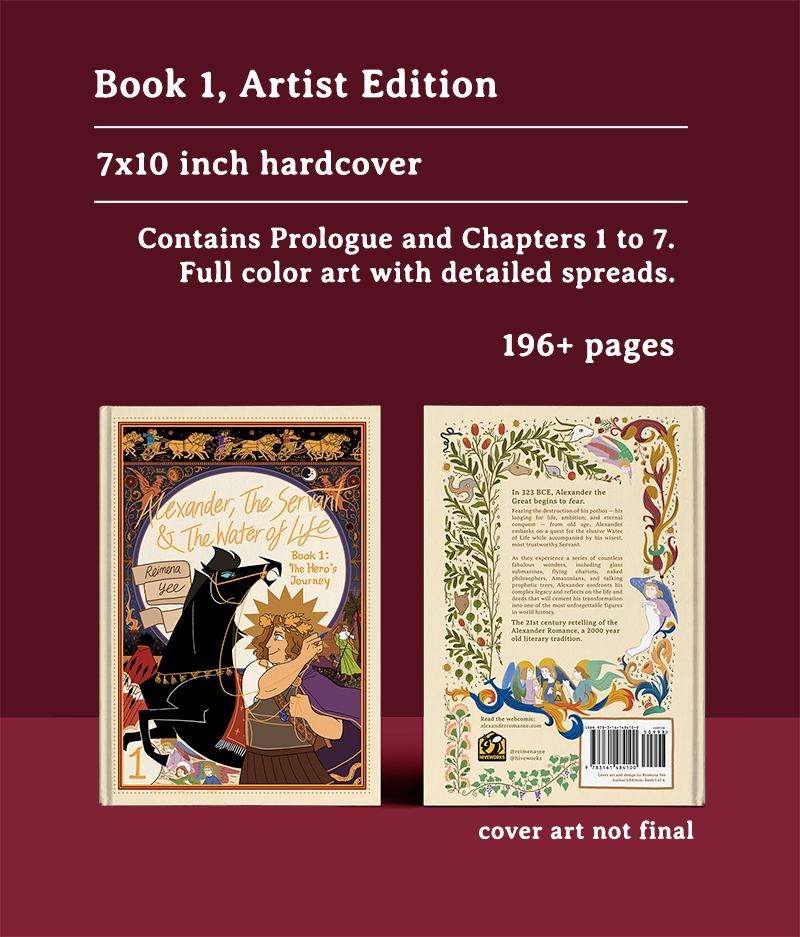 This book collects the prologue and the first seven chapters of the webcomic in a sweet 7x10 inch hardcover edition. Fancy!
There are some exclusive rewards from this campaign, such as
A brass metal bookmark of Bucephalus
A pair of paper bookmarks
A sticker bookplate
15 limited edition signed bookplates, each a unique design featuring a gold-inked Bucephalus and Greecian motifs on black cotton paper

The art book, collecting sketches, concept art and thoughts
The campaign ends August 20! So if you wanna get a hold of your copy, don't linger. Go help make Alexander's book an actual tome of a graphic novel. Every little bit counts, even the cheapest reward. Thank you!

Comments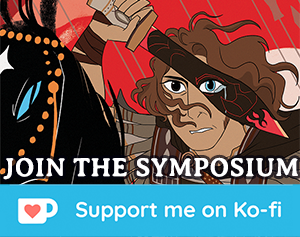 Newsletter
Follow the 21st century graphic novel retelling of the Alexander Romance, a historical-fantastical account about the life, deeds and legends of Alexander the Great. Never miss a single update.


Privacy policy