Chapter Four 073-074
Posted November 24, 2021 at 12:04 am
Right??
Footnotes:
But yes, Alexander is correct. The Olympic Games story is entirely a Romance invention. (Book 1, Chapters 18 and 19)
Their meal: Oxygala (yoghurt) and honey, flatbread and cheese

Comments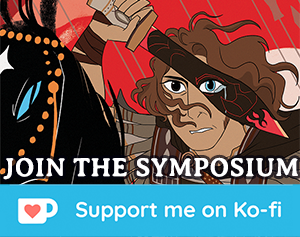 Newsletter
Follow the 21st century graphic novel retelling of the Alexander Romance, a historical-fantastical account about the life, deeds and legends of Alexander the Great. Never miss a single update.


Privacy policy