Chapter Seven 147-148
Posted June 1, 2022 at 12:02 am
The next update is NEXT WEEK.
Footnotes:
Alexander - Bayerische Staatsbibliothek, Cgm 581 f. 133r
Bucephalus - Pierpont Morgan Library, MS M.126 f. 58r
Comments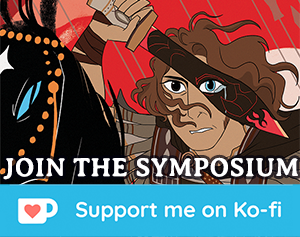 Newsletter
Follow the 21st century graphic novel retelling of the Alexander Romance, a historical-fantastical account about the life, deeds and legends of Alexander the Great. Never miss a single update.


Privacy policy