Chapter Seven 157-158
Posted June 21, 2022 at 11:30 pm
Boy am I glad to be done with the medieval manuscripts. They were so time-costly to finish... which would be fine if not for the hundreds of projects that I am drowning in this summer. @_@


Footnotes:
Shoutout to this bro for vlogging his adventures around the specific part of the Beas River
I had so much trouble finding reference for. True MVP. So thorough with the recordings.
- Most references tend to show the river too far into the north of Alexandria on Hyphasis, which was located near Amritsar. I cannot be zone in accurately where exactly Alexander hung out, but the Beas township in Amritsar is as close as anyone can get, especially for reference.

Comments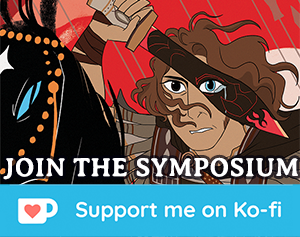 Newsletter
Follow the 21st century graphic novel retelling of the Alexander Romance, a historical-fantastical account about the life, deeds and legends of Alexander the Great. Never miss a single update.


Privacy policy