Chapter Seven 177-178
Posted July 19, 2022 at 10:06 pm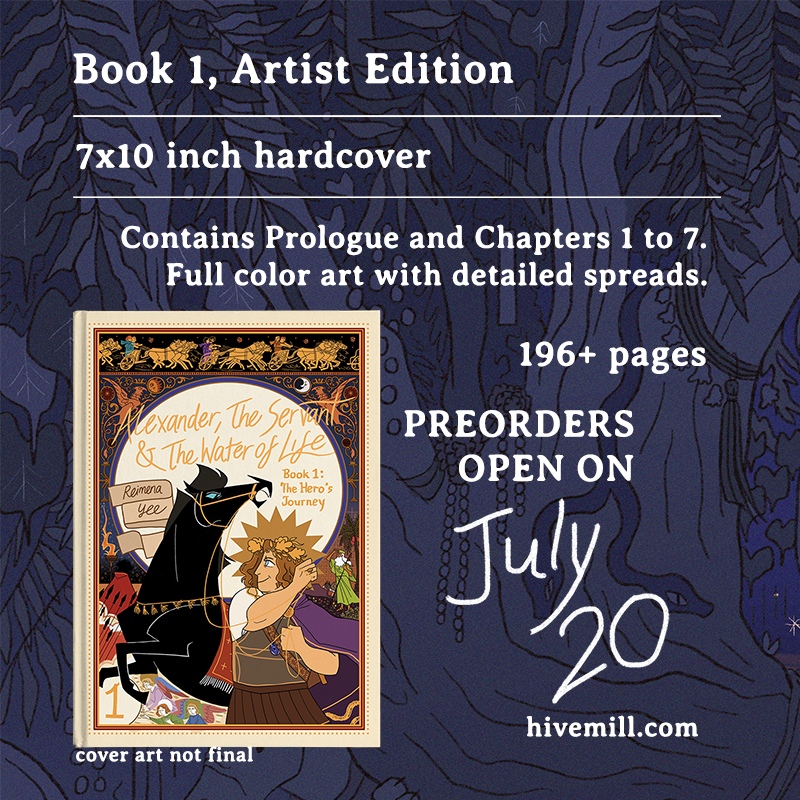 IT'S HAPPENING!!

On Alex's birthday (TOMORROW!), the print edition of Book 1 will be crowdfunding LIVE on Hivemill!
There will be rewards, including:
Limited edition SIGNED bookplates. Only 15 of those! It's Buchy on gold ink and black cotton paper
An exclusive bookplate (not signed)
A metal bookmark of Bucephalus!! A bucmark, or a bookephalus
A digital artbook PDF
You can order more than 1 tier through Hivemill (though you have to do it in separate carts).

Additionally:
The next update will be the FINAL update for Book 1.
I will say more about what happens for Book 2 when that drops.

Comments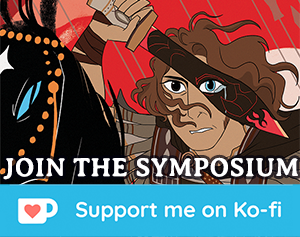 Newsletter
Follow the 21st century graphic novel retelling of the Alexander Romance, a historical-fantastical account about the life, deeds and legends of Alexander the Great. Never miss a single update.


Privacy policy