Chapter Six 133-134
Posted April 12, 2022 at 3:49 am
And that's the end of Chapter 6!! The next one's the last chapter of Book 1!!

I'm slowly getting into the work of crowdfunding the print edition of Book 1. If you want to stay updated on the campaign and join the early bird crowd, subscribe to my newsletter - https://reimenayee.com/support

Alternatively you may follow me on Twitter or Tumblr - though the algorithm is unreliable on Twitter.
Anyway, keep your eyes out for summer.

Comments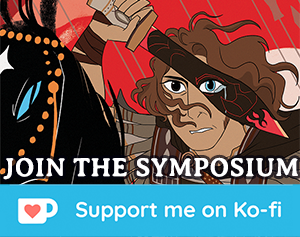 Newsletter
Follow the 21st century graphic novel retelling of the Alexander Romance, a historical-fantastical account about the life, deeds and legends of Alexander the Great. Never miss a single update.


Privacy policy