Chapter Three 043-044
Posted September 15, 2021 at 12:00 am
Horse girl story let's go!!!

Next update is on September 28th/29th.
Subscribe to the newsletter or follow on Twitter so you don't miss the announcement.
!! PSA !!
Sept 16 is the first anniversary of the debut of my graphic novel, Seance Tea Party, a suburban fantasy coming-of-age about girls, ghosts and growing up.
If you like the art for Alexander, you'd most likely enjoy this. It's in a vintage Golden Books-esque style with more than a few experimental page layouts. Also, it's autumnal and Halloweeny.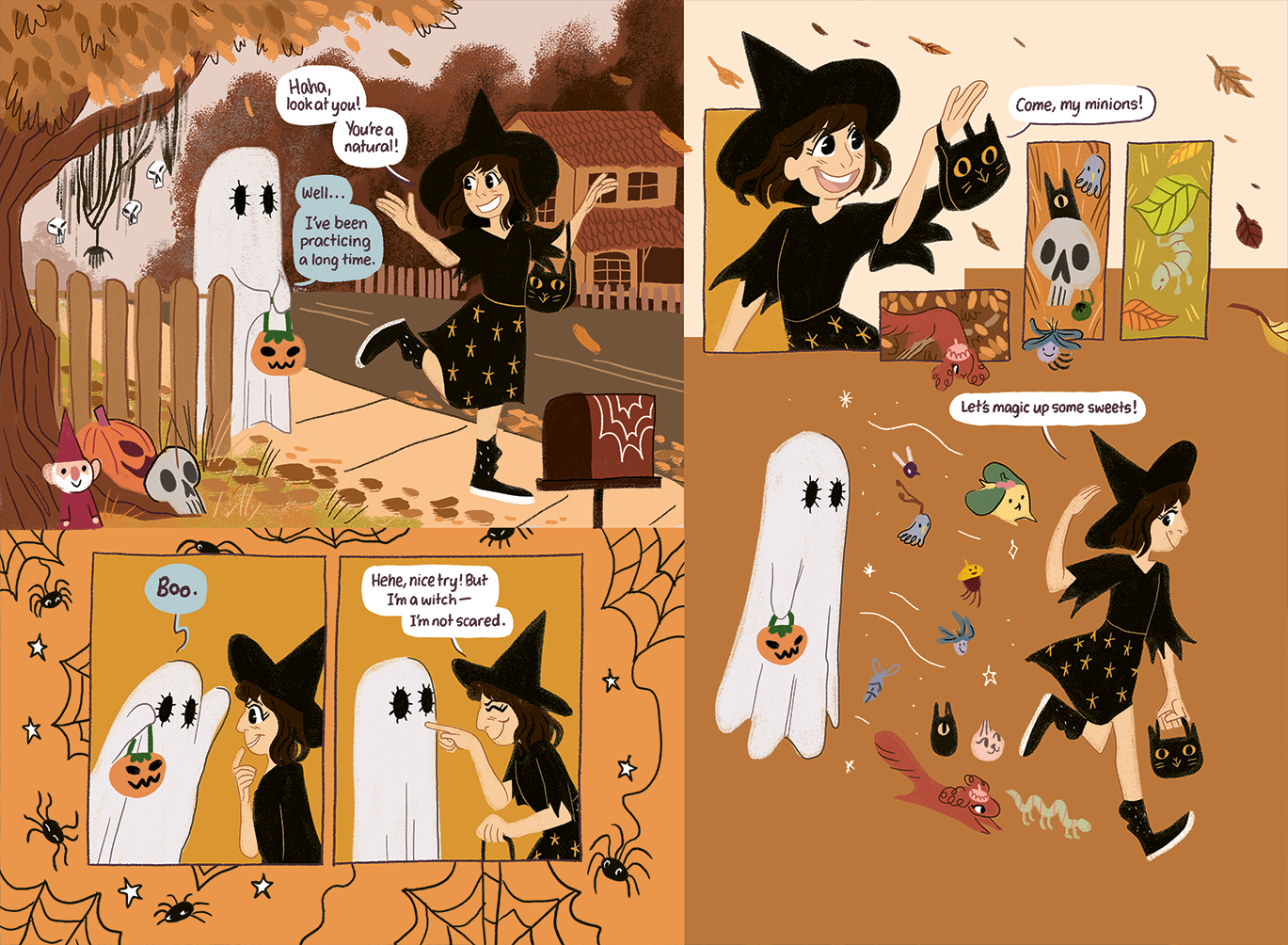 I'd appreciate if you could check out my GN... maybe even buy a copy? It came out during the pandemic so while the response has been alright considering the *global situation*, it didn't sell as well as it could. (I'm saying this because sales means I get my royalties and more book deals... sigh, the realities of traditional publishing)

Seance is best for preteens or young adults who are coming to terms with the uncertainty of getting older – spoiler alert: growing up is a blessing.
Or it's for anyone who likes cozy, Amblin-like stories.

It's available on Bookshop.org or any independent bookstore or library. Print and ebook. A French translation just came out too.
Thanks y'all!!!

Footnotes:
Teknon (
τέκνον
)- son/daughter, in a 'This is a person I take care of, and we're most likely blood-related' sense.
Comments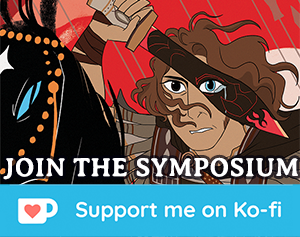 Newsletter
Follow the 21st century graphic novel retelling of the Alexander Romance, a historical-fantastical account about the life, deeds and legends of Alexander the Great. Never miss a single update.


Privacy policy