Newsletter
Pop your email in the box below to subscribe to the Alexander Comic newsletter.

By signing up, you'll never miss
The latest story installments. Every 2 weeks on Tuesday EST.

Announcements of new items in store. (full transcript, ebook, prints, etc)

New articles on the website about the comics-making process.

News on the future Kickstarter campaigns of the print edition.
Alternatively, you may
subscribe to the RSS feed
or
follow @alekosromance on Twitter
.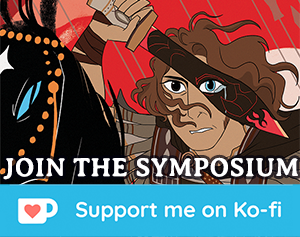 Newsletter
Follow the 21st century graphic novel retelling of the Alexander Romance, a historical-fantastical account about the life, deeds and legends of Alexander the Great. Never miss a single update.


Privacy policy