Newsletter
Pop your email in the box below to subscribe to the Alexander Comic newsletter.

By signing up, you'll never miss
The latest story installments. Every 2 weeks on Tuesday EST.
Announcements of new items in store. (full transcript, ebook, prints, etc)
New articles on the website about the comics-making process.
News on the crowdfunding campaigns for the print edition.
General updates on Reimena's other comics, events, blog posts and more.

Alternatively, you may
subscribe to the RSS feed
or
follow @alekosromance on Twitter
.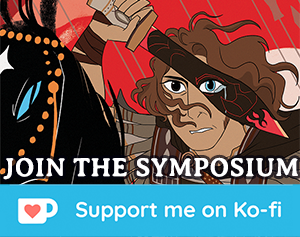 Newsletter
Follow the 21st century graphic novel retelling of the Alexander Romance, a historical-fantastical account about the life, deeds and legends of Alexander the Great. Never miss a single update.


Privacy policy