Chapter Seven 171-172
Posted July 6, 2022 at 11:28 pm
ALERT!! DING DING DING DING!!!
The print edition of Book 1 is up for pre-order soon!
If you want to know when it actually drops, subscribe to the newsletter or follow me on social media.
(Hint: it's on someone's birthday)
I'll be revealing bits and pieces of Book 1's goodies on the newsletter, if you like that.
Comments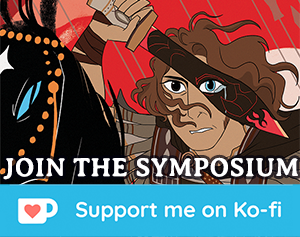 Newsletter
Follow the 21st century graphic novel retelling of the Alexander Romance, a historical-fantastical account about the life, deeds and legends of Alexander the Great. Never miss a single update.


Privacy policy